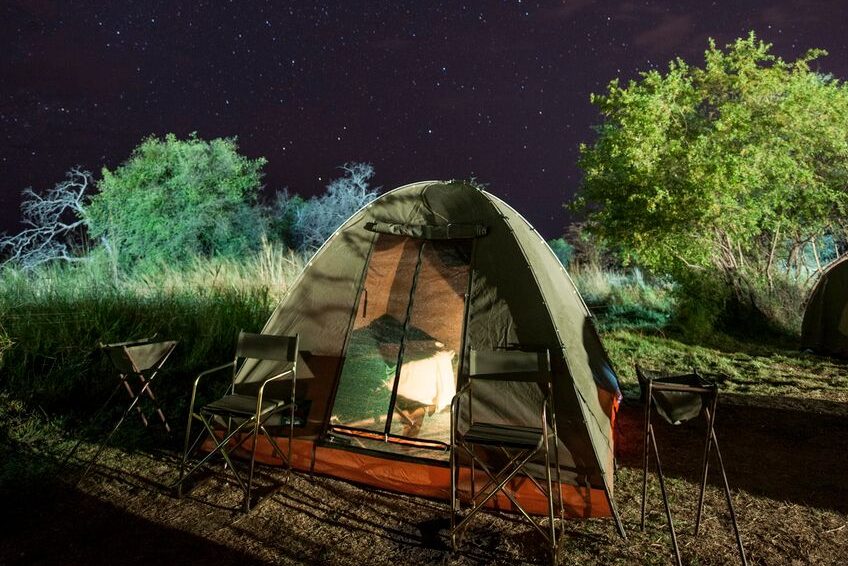 No visit to Africa is truly complete without experiencing a mobile safari. Experience an authentic African safari with a Thebe Mobile Safari into some of the best safari game areas in Botswana, including Chobe National Park, Savuti, Moremi, the Okavango Delta, Nxai Pans or Deception Valley. Camp in the African wilds and experience the true African wilderness.
Offering one, two and three-day mobile safaris, Thebe River Safaris has the perfect solution for you. Tailor made to suit your requirements, we offer both budget and semi-luxury packages with the added convenience of flexible pick-ups from nearby borders or Kasane Airport. Subject to a minimum of 4 pax and suitable weather conditions.
To start planning your perfect mobile safari please contact us at mobilesafaris@theberiversafaris.com.
Whether you'd prefer a one, two or three-day safari, Thebe River Safaris has the perfect solution for you.
All our mobile safaris are tailor-made to suit your requirements and available on either a budget or semi-luxury basis.
'Best of Botswana' Safari
Experience the spectacular beauty of Botswana on an unforgettable 8-day safari into some of the most stunning locations in the region including Chobe, Savuti, Moremi and the Okavango Delta.
$2,010 per person
Enjoy a welcome boat cruise on the Chobe River, daily early morning and afternoon game drives into Chobe National Park, the marshes and open plains of Savuti and Moremi Game Reserve, a visit to the Bushman paintings in Savuti and a mokoro expedition through the iconic Okavango Delta. Relax, unwind and share the adventures of the day with your fellow travel companions over roaring campfires each night. Experience the best of Botswana with Thebe River Safaris and let us show you the magnificent landscapes and wildlife of untamed Africa.
This is a participation safari, where you will assist your fellow travel companions in setting up camp, preparing daily meals etc. Dome tents, all other necessary camping equipment and food are provided.
Departure Date
26 March 2018
15 April 2018
3 May 2018
6 June 2018
12 July 2018
2 August 2018
10 September 2018
10 October 2018
15 November 2018
20 December 2018
End Date
3 April 2018
23 April 2018
11 May 2018
14 June 2018
20 July 2018
10 August 2018
18 September 2018
18 October 2018
23 November 2018
28 December 2018
INFORMATION
Minimum pax we require to operate the safari is 2.
Maximum pax we can cater for on the safari is 16.